Big Tex Exterior Painting
Residential Exterior Painting Services
If your home looks tired and worn down, the solution may be as easy as a fresh coat of paint. At Big Tex Painting, we provide exterior painting services that are second to none. We take great pride in the results of our workmanship and don't quit until your home's curb appeal is off the charts. A fresh coat of paint is a fantastic way to keep your home looking beautiful and provides an extra layer of protection from the elements. Our exterior services also include light carpentry, for your convenience. Our painting company serves the greater Dallas area and is known for our ability to deliver exceptional services on-time and on-budget. Let us serve you!

Initial Consultation

Pre-Project Preparation

Masking

Painting

Review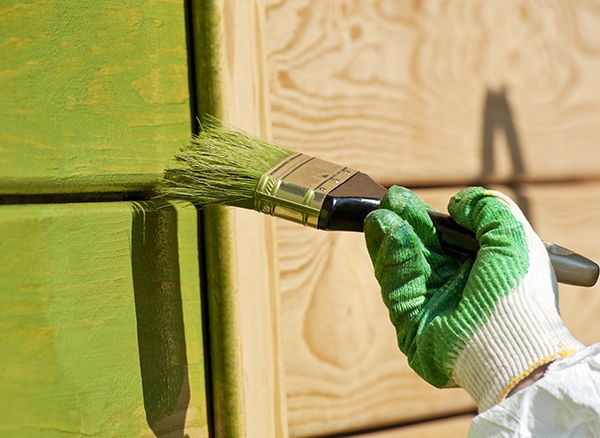 Our Promise
Careful, precise work

Full warranty

Friendly, helpful crew

All workers are skilled and have passed background checks

Regular project updates

Guaranteed satisfaction
Why Get the Exterior of Your House Painted
Painting the exterior of your house is a huge job, but it's got some fantastic rewards. Don't do it on your own! With a minimal investment hiring professional painters, you can get your home looking fantastic and much more! Hire Big Tex Painting and enjoy:
Increased property value — A recent coat of paint on your house can significantly increase your house's resale value, with an average 141% ROI.

Superior protection against the elements — A fresh coat of paint on the exterior of your home helps protect your property from wind, rain, snow, fire, and more. Think of it like a shield-like outer coating of your house.

Increased lifespan of your siding — Regardless of the type of siding on your house, a new coat of paint can increase its lifespan.

Better aesthetics — Tired of the boring old color of your house? Get a fresh coat of paint that matches your personal aesthetic!

Great savings — Of all the potential upgrades you can get done on your home, few are as cost-effective as exterior painting. For a budget-friendly way of appealing your home's curb appeal, protection, and more, hiring a high-quality paint contractor such as Big Tex Painting is a fantastic way to maximize the value of your investment.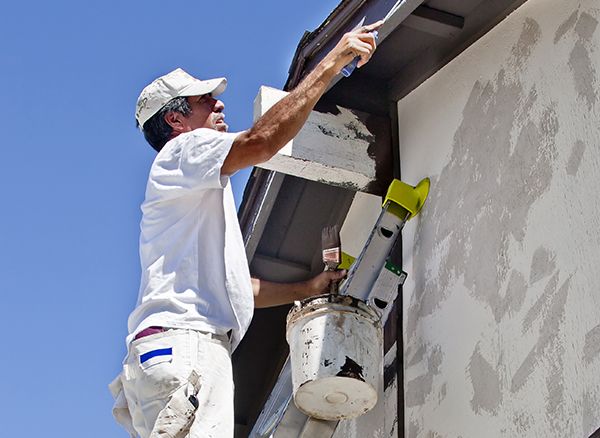 The Best Painting Company in Dallas
When it comes to managing the height and breadth of your home, Big Tex Painting has no equal. Our team is not only safe and comfortable on high ladders; we also have the skill to cover landscaping and protect your property ahead of time. We easily paint gutters, downspouts, window trim, shutters, pillars, and more. As we work, we keep the big picture in mind so your home ends up looking cohesive and beautiful. We can even consult with you as you choose eco-friendly paint types and colors. Ultimately, we want your painting project to be a success just as much as you do!
High-Quality, Affordable House Painting in Dallas
When you decide it's time to repaint your home's exterior, it's more than simply a matter of choosing the right color. There are a number of other considerations to keep in mind to ensure that the job gets done right. One of those considerations is finding the right contractor for the job. While the contractor won't cost you much more than the cost of the paint, you should make sure you choose a company that has been in business with a reputation for quality. If you are in or around Dallas and are interested in learning more about Bix Tex Painting or would like a free project quote, reach out to us today!
Contact Us Today for a Free Estimate